About
Our Story
Peninsula U-Brew Winery was established in 1988 and has been serving the Saanich Peninsula since that time. Since it's inception the business has grown to be one the largest Wine-On-Premise operations in British Columbia. Also, we are the only authorized Winexpert retailer on the Saanich Peninsula.
The winery has undergone a few changes over the years as it has grown. Most recently, we renovated the bottling area to open up more room and give the whole storefront a more elegant look. Our oak barrel aging program has steadily gained popularity in the past few years and our annual Customer Appreciation Day in June has become a well established event.
Meet Jeniva!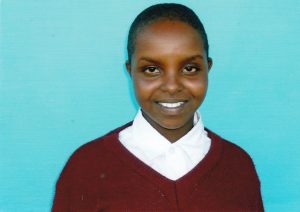 Each year at our Customer Appreciation events we continue to Sponsor Jeniva.  She is a bright young woman from Tanzania and we are dedicated to helping ensure a bright future for her.  All funds raised at our events support the Canadian Harambee Education Society (CHES), an NGO that we have supported for the last five years. CHES covers the secondary education costs of nearly 700 needy but qualified girls in Kenya and Tanzania, and the directors of the organization are long time customers at Peninsula U-Brew Winery.
Come Find Us!
We are easy to find (directly across the street from Slegg Lumber in Sidney) so feel free to come by and learn more about us.
Sincerely,
Stan, Maureen and The Staff