With everything that goes on around Christmas, it can be difficult to come up with ideas for everyone on the list.  Worry not!  We've taken some time to search out some great gift ideas for the wine-o's in your life.  Many of them would also make great host(ess) gifts!  We've included our choice of where to get them for yourself as well!
Batch or Bottle of Wine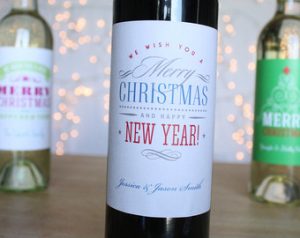 This list just wouldn't be complete if we didn't include actual wine on it.  Wine is the ultimate hostess gift and if you're attending a few parties this year, why not gift all the host(ess)'s with a bottle of your very own wine!  We can create a custom holiday label with a matching cap to complete your gift of wine.  Need something a little more than a bottle?  Why not gift a whole batch of wine?!  That's 30 bottles for a fraction of the cost of commercial wine.  We've got prices to suit every budget, so your holiday gift list doesn't have to break the bank!  Take a look at all the different varietals we have to choose from HERE.
Wine 'n Dine Party Plate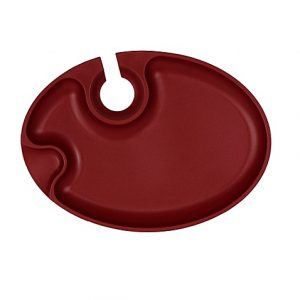 For the hostess-with-the-mostest on your holiday list.  These little plates are perfect for that holiday cocktail party!  There's a slot on the plate to hold your wine glass leaving your hand free to enjoy those mini appetizers.  The only problem with them, is that now you have no excuse for being unable to shake the hand of your mom's friend's sister's son…
Get them at Bed Bath & Beyond!
Cork USB Flash Drive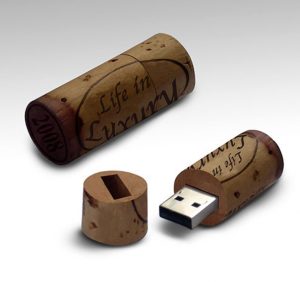 For the wine-techie in your life.  A USB flash drive that looks like a cork!  Save your files, just be sure you don't recycle this cork!
Get them on Amazon.
Redneck Wine Glass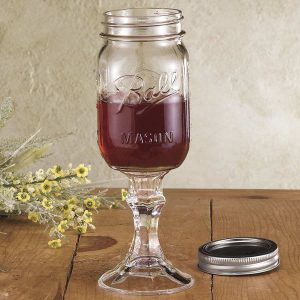 This hilarious wine glass is the perfect gift for office gift exchanges or the humorous wineos on your list. Made of glass, it is a mason jar turned wine glass with a stem.
Get them from us at Peninsula U-Brew Winery!
Electric Wine Bottle Opener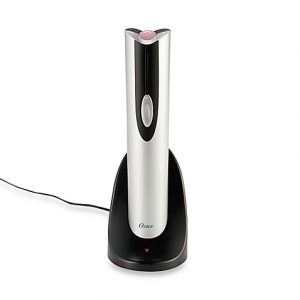 There's no need for battling your bottle.  This electric wine bottle opener offers an effortless release of your wine at the touch of a button. When fully charged, its cordless operation easily opens up to 30 bottles of wine, and sits in the compact recharging base for convenience and mobility. Now get to it! #FreeTheWine
Get them at Bed Bath and Beyond!
Wine Preserver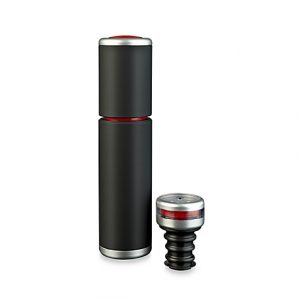 In case you didn't finish your bottle…no comment…you'll want to make sure you keep it safe from spoiling.  Wine preservers can keep wine fresh up to 2 weeks.  The pump and stoppers work together to remove a precise amount of air from bottles to hold a perfect seal. The result is great tasting wine that last days.
Get them at Bed Bath and Beyond!
Wine Posters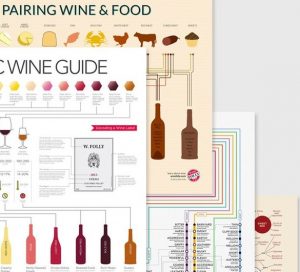 Wine Folly has so many great prints that are designed to help you learn about wine and also be visually appealing on your wall.  They have various prints including wine descriptions, food and wine pairings, maps of wine regions and more!  A great gift for a wine connoisseur or newbie!
Check them out at Wine Folly.
Wine Picnic Tote Bag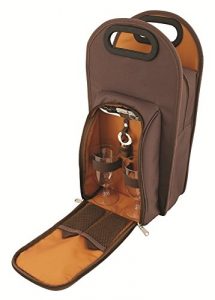 A wine picnic bag is the perfect gift for a traveling or outdoorsy wine-enthusiast! It' great for enjoying wine on picnics, trips to the beach, camping, or anywhere else!  It comes with everything you need for wine on the go: 2 bottle insulated compartment, 2 acrylic wine glasses, 2 napkins, 1 Truetap corkscrew, and 1 bottle stopper.  
Get yours at Amazon!
Corkcicle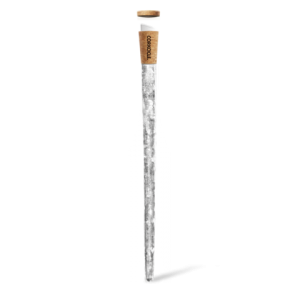 The all-in-one solution for perfect wine every time.  Store in your freezer for 90 minutes and insert into your favorite bottle of room-temp red or chilled white.  The pour-through feature enables you to serve wine easily and elegantly and even aerates your wine as you pour.
Get yours from Corkcicle!